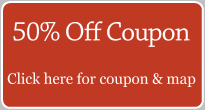 Storage Phoenix Az
Self Storage North Phoenix
19th Ave & Deer Valley Rd
623-869-7010
Find 85027 Self Storage - Contact Info
Deer Valley Mini & RV Storage
1930 W Adobe Drive
Phoenix, Arizona 85027
623-869-7010
Email:
info@deervalleystorage.com
Office hours:
8:30am to 5:30pm (Mon - Sat)
10:00am to 4:00pm (Sunday)
Facility access hours:
5:00am to 10:00pm everyday
Our Associates
Phoenix Storage
- North Phoenix Self Storage
Public, self & mini storage units in Phoenix, Az 85027.
Casa Grande Self Storage
- Copper Mountain Self Storage. Drive up and Indoor self storage and vehicle parking units in Casa Grande.
Self Storage Brokers
- Southwest Self Storage Advisors
Specializing in the sale of self storage assets.